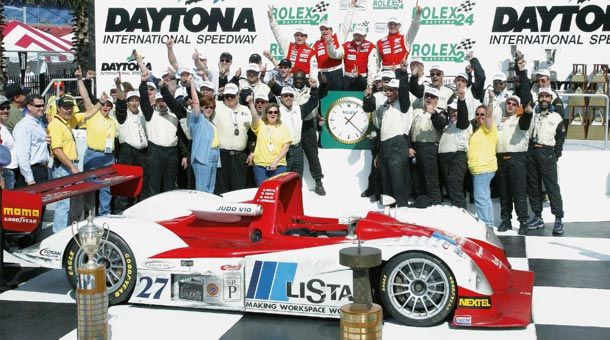 Passion for vehicles
LISTA was born with a passion for everything that drives. Founder Alfred Lienhard raced cars with the same ambition and courage that he now dedicates to his company – and built one of the world's leading manufacturers of steel furniture from a small locksmith's workshop. Later, his son was even more passionate about motorsport: In 1968, Fredy Lienhard founded the Lista Racing team and successfully achieved triumphed in various series, such as the 24-hour race, Daytona 2002.
From driver to supplier
This close connection to motorsport has shaped LISTA as a company. In addition to values such as performance, fairness and commitment, it is always products and solutions that demonstrate our vehicle expertise. In the 1950s, LISTA even produced a motor velo for a short time. Since then, equipping racing stalls and workshops in particular has developed into a focal point that we understand like no other workshop fitter, thanks to our origins and tradition.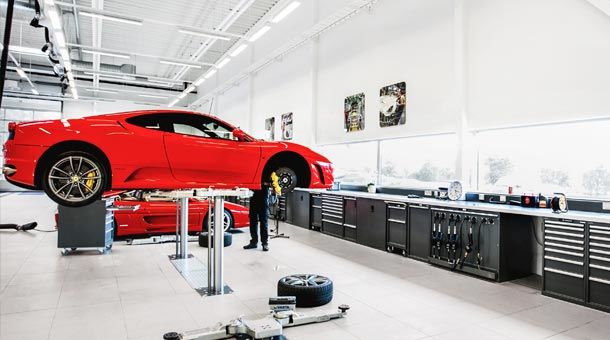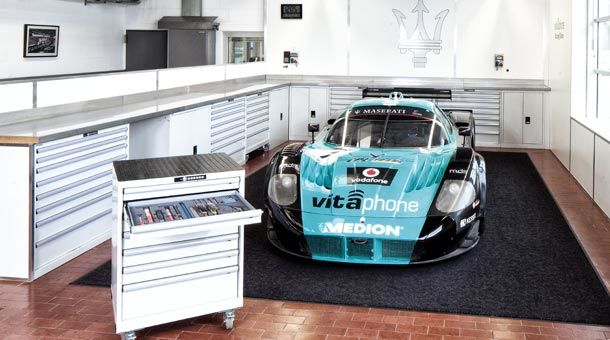 The brand of brands
Today, workshop equipment from LISTA has been tried and tested hundreds of thousands of times in the vehicle and automotive sector. All major brands rely on the high-quality system that flexibly fulfils every customer requirement from single drawer cabinets to fully integrated work lines. The modular design and excellent quality ensure that LISTA applications fit perfectly, are durable and robust. The special industry requirements are implemented in detail. This enables you to benefit from an personalised, coherent solution that makes your workshop better-organised, more efficient and even more visually appealing.