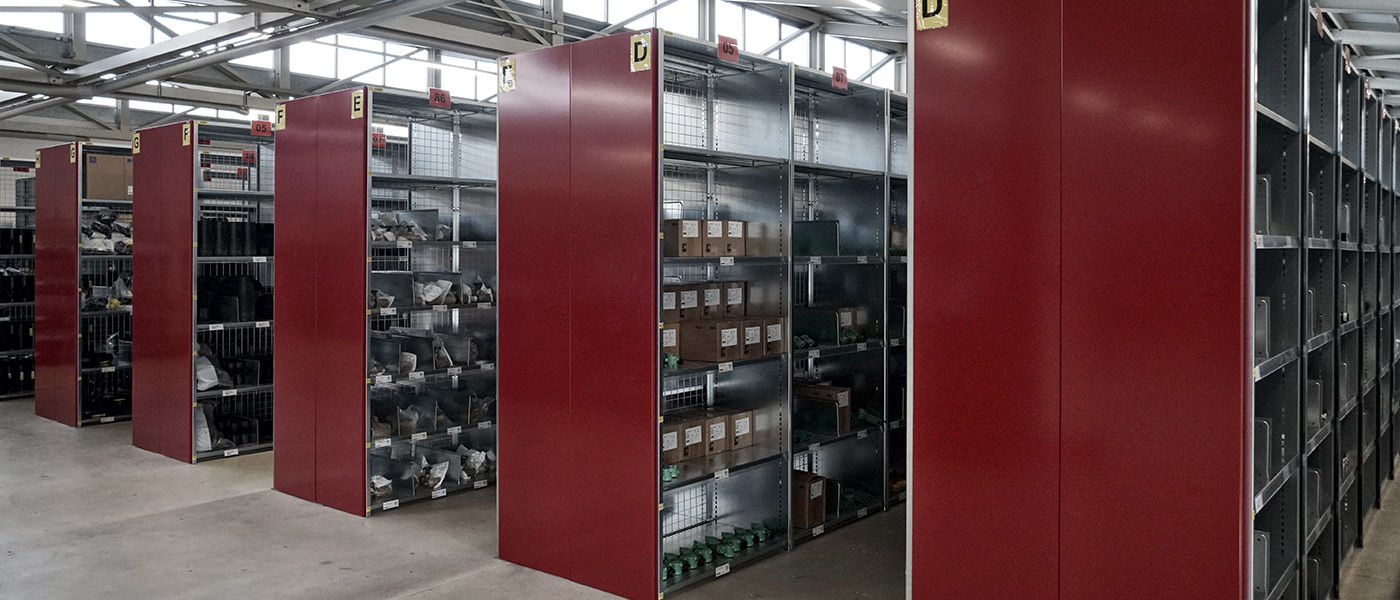 Storage furnishing
Glossary - General information
Storage furnishing includes equipping warehouses with shelving, cabinets and other furnishings. Depending on the type of warehouse, different storage furnishing solutions are available. A high-bay warehouse, for example, requires different shelving systems to those of a machine warehouse, which would more likely be equipped with a heavy-duty shelving system or heavy-duty pull-out shelving system.
Shelving systems with lockable doors are available for dust sensitive, critical or valuable stored goods. As an alternative to hinged doors, sliding doors are ideal for use in warehouses where space is often restricted. Drawer storage walls are preferred for storing medicines or samples. For archives, depots and other material-intensive warehouses, sliding shelf units or mobile shelf units are often the first choice as they provide plenty of storage in confined spaces.
In addition to storage shelves, storage cabinets also play an important role in warehouses. Cabinets offer the advantage of being lockable. Cleaning agents and chemicals should always be stored in a metal storage cabinet. A special hazardous substance cabinet is prescribed for some substances. For warehouse management, a computer cabinet or workstation with appropriate superstructures can be practical.
System solutions consisting of perfectly matched individual components create seamless storage furnishings. LISTA is one of the leading system providers of storage furnishings worldwide, offering, in addition to shelving and cabinet systems, further components such as transport and assembly trolleys.